..

Indonesia palm oil giant defends record


Jakarta (AFP) Aug 20, 2010

Indonesia's biggest palm oil producer Friday rejected fresh allegations of illegal forest clearing after foreign auditors suggested it had misrepresented the findings of an independent investigation. Sinar Mas Agro Resources and Technology (SMART), part of the Sinar Mas group, has been struggling to repair its image after a Greenpeace name-and-shame campaign led several foreign buyers to can ... more


Modified yeast can make more ethanol


Champaign, Ill. (UPI) Aug 19, 2010

A genetically modified strain of yeast with a higher tolerance for alcohol could lead to more efficient and economical biofuel production, researchers say. A University of Illinois professor of microbial genomics says the modified yeast could improve microbial fermentation of biomass crops, a process that yields the alcohol-based fuels ethanol and iso-butanol as it converts sugars from ... more


Cellulosic Methanol Produced From First Commercial Cellulosic Biofuels Plant


Broomfield CO (SPX) Aug 19, 2010

Range Fuels, Inc. has announced that it has produced cellulosic methanol from the initial phase of its first commercial cellulosic biofuels plant near Soperton, Georgia using non-food biomass. The first phase of the Soperton Plant operations employs Range Fuels' innovative, two-step thermo-chemical process, which uses heat, pressure, and steam to convert non-food biomass, such as woody bio ... more

..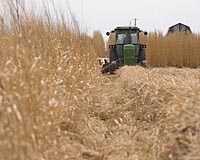 Wide Range Of Plants Offer Cellulosic Biofuel Potential, Ecological Diversity
---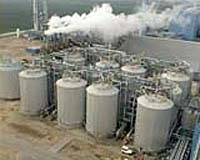 Linde Starts Up New York Carbon Dioxide Plant
---
Instant online solar energy quotes
Solar Energy Solutions from ABC Solar
..